Thai Airways International Public Company Limited (THAI) and Siam Piwat Company Limited joined the global premium business ecosystem by introducing THAI products and services on ONESIAM SuperApp and in Siam Piwat department stores, Luxury Lifestyle Destinations which would connect the customer journey to fulfill THAI and Siam Piwat customers' lifestyle. Furthermore, customers will receive privileges all year round.
Kittiphong Sansomboon, THAI Director of Customer & Marketing Department said "The collaboration between THAI and Siam Piwat will offer our ROP members with privileged experiences through creative innovations. The special services and marketing promotion under this campaign are a part of THAI ROP Exclusive Offers project that focuses on partnership with business alliances to enhance air travel experiences at every contact point of our customers' journey. In addition to this campaign, ROP members shall earn further privileges in upcoming offers under the project."
Panthep Nilasinthop, Chief Customer Officer of Siam Piwat, said "Siam Piwat focuses on strengthening our world class and premium business ecosystem. We create and deliver new experiences both in the actual and the virtual world. Our goal is to be customers' top-of-mind for local and international shoppers. Over a period of time, we have successfully built a strong partnership network that incorporates leading business alliances in Thailand and internationally, as part of our 'Collaboration to Win' strategy. The synergy spans over businesses in more than 13 industries that together join force to further strengthen this successful ecosystem that present limitless opportunities.
As a 'Luxury Lifestyle Destination,' every ONESIAM platform and retail premises will offer our target shoppers the right products and services that caters to their needs. Based on our collected data of consumer behaviors, especially on the close look on their lifestyle, we have found that our customers are keen travelers and always have a trip or more planned. The collaboration between Siam Piwat and THAI is formed to bring the best of both business leaders to customers. In addition, the collaboration syncs both companies' customer databases which allows an even better customer journey that shoppers can experience anytime, anywhere at ONESIAM SuperApp.
Content features photos and stories of tourism attractions around the world stimulating travel demands and enhancing personal experiences.
Royal Orchid Plus (ROP) offers special privileges through ONESIAM SuperApp for members who receive ONESIAM membership status together with 150 VIZ Coins (10,000 entitlements) to use for online shopping and at shops in the department store (terms and conditions apply).  Many more discounts from branded stores will be offered throughout the year.
THAI Shop will provide a variety of THAI products through ONESIAM SuperApp where customers may conveniently surf and go online shopping.
In addition, customers will find it even more convenient to purchase air tickets online via ONESIAM SuperApp.  The service will soon be available.
The multi-faceted collaboration between THAI and Siam Piwat is a synergy of two business leaders that  brings limitless opportunities. The two parties together create and deliver top-level experiences to customers of both companies. This is an ideal Co-Creation that paves ways to new opportunities and new growth engine, opens doors to more business opportunities and leverages the level of competitiveness in the industry. The exchange of knowledge and know how effectively supports business growth, the expansion of existing customers and reaching to new customers.
Sourse : The Nation Thailand
Indonesia booked a trade surplus of $7.56 billion in April, thus beating the country's all-time high, the National Statistics Agency or BPS recently announced in a conference.
"This is the highest trade surplus. Our previous record high of $5.74 billion dates back to October 2021," BPS chief Margo Yuwono told a virtual press briefing on Tuesday.
This also marks the 24th consecutive month that Indonesia posted a trade surplus since May 2020.
Indonesia's overall exports jumped 47.76 percent year-on-year to $27.32 billion in April. Indonesia last month imported $19.76 billion, expanding 21.97 percent year-on-year, according to BPS.
"The trade surplus mostly came from animal or vegetable fats and oil, followed by mineral fuels. The US, India, and the Philippines were the top contributors to the latest trade surplus," Margo said.
Indonesia exported about $2.4 billion to the US in April. The Southeast Asian country's imports from the US stood at $830.7 million, thus resulting in a trade surplus of $1.6 billion. Margo attributed the positive trade balance with the US to apparel and footwear exports.
According to Margo, Indonesia's non-oil and gas trade balance with India in April registered a $1.5 billion surplus. Indonesia booked a trade surplus of $977.9 million with the Philippines in the same month. Mineral fuels were the largest contributor to the trade surpluses with India and the Philippines.
"At the same time, we are seeing a trade deficit with a number of countries. Indonesia's largest trade deficit last month was with Argentina, which reached $320.2 million," Margo said.
The BPS data showed Indonesia's overall imports from Argentina reached $349.3 million in April. This far exceeded the $29.1 million Indonesia had exported to Argentina last month. BPS reported that Indonesia's bilateral trade with Australia was the second least favorable, with a deficit of $283.5 million in April.
Margo went on to say that cereal imports largely contributed to Indonesia's negative trade balance with Argentina. The same goes for the deficit with Australia, although mineral fuel imports were the largest contributor to the negative bilateral trade balance.
The high cereal imports from the said two countries possibly ensued from the ongoing war in Ukraine, which has been a major wheat supplier for Indonesia.
"We can conclude that we are shifting some of our [cereal] imports from Ukraine [to] Argentina and Australia," Margo said.
Cambodia and Singapore have pledged to step up cooperation to bolster bilateral trade, after registering more than $5.2 billion last year, marking a nearly 50 per cent jump over 2020.
The commitment was made at a bilateral meeting on May 18 between Minister of Commerce Pan Sorasak and his Singaporean counterpart Gan Kim Yong in Bali, Indonesia.
Sorasak took the occasion to thank Gan for the Singaporean Ministry of Commerce and Industry's support for Cambodia's ASEAN chairmanship, pledging to work hard to spur bilateral trade.
"We are committed to continuing cooperation to bolster bilateral trade between Cambodia and Singapore, taking it to greater heights," he said.
Both sides agreed to arrange an event soon in Singapore for stakeholders to share experiences and explore key areas of interest further in-depth, in hopes of improving the capacity of the private sector, especially Cambodia-based micro, small- and medium-sized enterprises (MSME).
Hong Vanak, director of International Economics at the Royal Academy of Cambodia, suggested that the success of international trade hinges on the export portfolios of each country, adding that expansions in networks of business relationships correlate to more and stronger benefits.
Given its proximity to Cambodia and deep-sea ports, forging deeper relations with Singapore will improve freight transportation from Cambodia to the world, he said.

For full article, please read here



Author: Hin Pisei
Source: The Phnom Penh Post 
Thai stocks extended losses on Monday as investors worry strong US jobs reports and the prolonged Russia-Ukraine war will drive the Federal Reserve to move with more aggressive and quicker rate hikes to fight inflation. The markets expect the war will keep energy prices high, making it more challenging for central banks globally to control inflation while the global economy slows.
Global stock markets on Monday continued to fall from the week before. The Nikkei 225 opened at 26,705.32, down 298.24, or 1.1%, while the SSE Composite Index opened at 2,990.20, down 11.36. or 0.37%. The Hong Kong stock markets were closed for a public holiday. According to Dow Jones market data, the Dow Jones Index fell for the sixth straight week, while the Nasdaq closed at its lowest level since 2020. The S&P500 Index also fell for the fifth straight week, the longest stretch since the second quarter of 2011.
The SET Index on Monday closed at 1,604.49, down 25.09 points or 1.54%, with trading worth 81.6 billion baht. Veeravat Virochpoka, vice-president of Finansia Syrus Securities, said investors are worried that the strong US job numbers will drive the Fed to accelerate interest rate hikes. Traders expect the Fed to raise interest rates by 0.75 percentage points at the next meeting, although Fed chairman Jerome Powell has denied it.
He said inflation could rise further due to the protracted war because long-term energy bans on Russia have failed to deter Russia from attacking Ukraine while oil prices keep rising. He said if the core inflation rate rises to 3-4%, the Bank of Thailand (BoT) may decide to raise interest rate by a quarter of a percentage point this year from 0.5% to 0.75%. However, the central bank will also take domestic economic conditions into consideration when deciding whether or not to raise the interest rate, Mr Veeravat said.
Prospects of rate hikes and monetary policy tightening amid high inflation usually drive investors to offload risky assets such as stocks and cryptocurrencies, resulting in price drops, he said. Mr Veeravat said the SET Index may fall below 1,600 points, and the next support level would be 1,570 points. For investment strategy in the short term, Finansia recommends consumer and hospital stocks.
Bitcoin dropped below US$34,000 on Monday to its lowest level in four months. Cryptocurrency will recover when inflation is lower and the economy recovers, he said. "The factors that worry investors the most are inflation and the war. We suggest holding more cash and waiting to invest during a period of market correction," Mr Veeravat said.
Sourse : Bangkok Post
The retail price of diesel in Greater Bangkok will remain capped at 32 baht per litre, as the government has tried to continue its energy subsidy measures to help alleviate people's hardship and reduce their cost of living. According to the director of the Oil Fuel Fund Office (Offo), Wisak Watanasap, the board on Monday agreed to continue capping the retail diesel price at 32 baht per litre for another week.
The government earlier decided to allow the price of diesel, which had been capped since October 2021, to gradually increase starting from early this month, with the price expected to increase to 33 baht per litre as of Monday morning. Mr Wisak said the Offo is scheduled to reassess the direction of the retail diesel price this Friday.
The actual retail price of diesel is now quoted at 43.5 baht per litre in Greater Bangkok including tax and levy collection. According to Offo, the state diesel subsidy has now risen to 11.35 baht per litre from 9.55 baht per litre a week ago and from 9.57 baht per litre two weeks ago, as global oil prices rise.
As of Sunday, the Oil Fuel Fund, which provides the subsidy, was 66.6 billion baht in the red, 33.2 billion baht of which was for oil and 33.4 billion baht of which was for cooking gas. Mr Wisak said Offo is also accelerating obtaining a 20-billion-baht loan, possibly by June, to maintain the fund's liquidity.
State-run Government Savings Bank and Krungthai Bank are on Offo's shortlist as potential loan providers. Last month, the cabinet approved an additional loan of 10 billion baht on top of a former loan to keep the fund operational.
Mr Wisak said that global oil prices traditionally decline after the end of the winter season, but they are still on the rise due to the protracted Russia-Ukraine war. The Oil Fuel Fund currently spends a combined 860 billion baht per day to subside energy prices, 781 million baht of which is used to subsidise oil prices and 78.8 billion for the LPG price subsidy.
Wattanapong Kurovat, director-general of the Energy Policy and Planning Office, said energy authorities are expected to discuss the possibility of lowering the content of methyl ester (ME), also known as purified biodiesel (B100), in biodiesel from 5% or 5 baht now. Costly ME is now quoted at 62.74 baht per litre, doubling the diesel prices. Every 1% reduction in ME content in diesel could lower the retail price by 0.25 baht per litre.
The new proportion of ME content in diesel will not be confirmed until this Friday. Deputy Prime Minister and Energy Minister Supattanapong Punmeechaow said the authorities are planning to lower electricity tariffs by adding up long-term contract purchases of liquefied natural gas from costly purchases in the spot market.
Sourse : Bangkok Post
Indonesia recorded a surplus of $4.53 billion in March to continue a run of a positive trade balance for the 23rd month in a row, the Central Statistics Agency, or BPS announced on Monday.
The country's exports grew by 29.42 percent to $26.5 billion compared with the previous month, while imports increased by 32.01 percent to $21.97 billion.
During the first quarter of the year, the overall trade surplus reached $9.33 billion.
Deficit with Russia and Ukraine
BPS Head Margo Yuwono said Indonesia saw a deficit in the bilateral trade with warring countries Russia and Ukraine.
"Indonesia's trade balance with Russia saw a deficit of $204.6 million on our side from January through March, and we also had a deficit of $13.5 million with Ukraine," Margo said.
Indonesia's exports to Russia dropped by 48.7 percent to $399.6 million in the first quarter of the year compared to the same period of last year.
Source: Jakarta Globe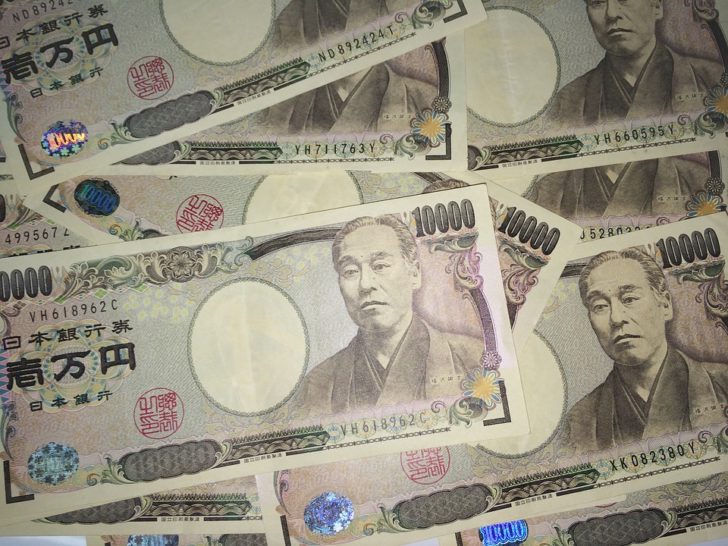 BANGKOK, May 2 (Reuters) - The leaders of Japan and Thailand announced a new defence agreement on Monday as well as plans to upgrade their economic relations, as Japanese Prime Minister Fumio Kishida wrapped up the last leg of a three-nation tour of Southeast Asia.
The agreement would facilitate the transfer of defence hardware and technology from Japan to Thailand, which has one of the region's biggest and most equipped armies and a long history of ties with the United States military. Further details of the deal were not disclosed.
"This will help improve national defence and support investment from Japan in this activity which is an important goal for Thailand," Thai Prime Minister Prayuth Chan-ocha said in a joint statement read alongside Kishida.
Prayuth said he discussed improvements in supply chains and the drafting of a five-year economic partnership with Japan, Thailand's biggest investor.
Southeast Asia has for decades been an important region for Japan, hosting some of its biggest names in industry, from infrastructure, engineering and industrial zones to the manufacturing of vehicles and electronics.
The region remains a battleground between the United States, Japan's close ally, and rival China, Southeast Asia's biggest trade partner. On his three-day trip Kishida also visited Vietnam and Indonesia, where Japanese firms maintain a large presence.
As the leader of Asia's sole member of the Group of Seven (G7), Kishida discussed Russia's invasion of Ukraine during his trip to Southeast Asia, where only one nation - Singapore - has joined sanctions against Moscow. Russia calls its actions in Ukraine a "special operation".
Nine Southeast Asian countries backed a United Nations resolution in March condemning the invasion, however, and Kishida thanked Prayuth for Thailand's support.
"I agreed with Prime Minister Prayuth that in any region the violation of sovereignty and territorial integrity, or unilateral changes to the status quo with force, should not be tolerated," he said.
Noriyuki Shikata, Japan's Cabinet Secretary for Public Affairs, earlier on Monday told reporters that Tokyo would be extending a 50 billion yen ($385 million) loan to support Thailand's COVID mitigation efforts.
($1 = 129.9400 yen)
Sourse : Reuters
Indonesia's manufacturing sector expansion has accelerated in April thanks to improving economic activities that spur employment and purchasing activity, according to the latest S&P Global Purchasing Manager Index, or PMI, data.
Indonesia's S&P Global Indonesia manufacturing PMI rose to 51.9, increasing from 51.3 in March and marking the ninth consecutive month of the country's manufacturing sector expansion. A reading above 50 reflects an expansion from the previous month, and conversely, below 50 signals a contraction.
That was also the quickest rate of development since January, as the country dropped off restrictions after the Covid-19 third wave, driven by the Omicron variant, subsided
"The expansion of Indonesia's manufacturing sector continued in April and at a stronger pace," Jingyi Pan, an economics associate director at S&P Global, said in a statement on Wednesday.
"An improvement in economic conditions was reflected by stronger upturns in both demand and production, which was a positive sign," Pan said.
In April, manufacturing production rose quicker, boosted by growing client demand.
While the increase in output was slight, it was the quickest in three months, while new orders also increased since March. Globally, foreign demand increased steadily. However, several enterprises indicated that the situation in Ukraine weighed on total new foreign business.
"That said, supply issues persisted with longer lead times reported even as Covid-19 disruptions appeared to have eased in April," Pan said.
Still, Pan warned against price pressures, which worsened last month and could strain production moving forward.
"At the same time, business confidence fell sharply over April, and it will be worth monitoring the impact of higher inflationary pressures. With that said, the increase in purchasing activity and, importantly, the solid expansion of workforce numbers continued to reflect some confidence from firms for the near-term," Pan said.
Source: Jakarta Globe
Businesses urged to boost Laos-Vietnam economic links
The Chairman of Vietnam's National Assembly, Vuong Dinh Hue, has called for businesses in Laos and Vietnam to make breakthroughs in trade, investment and economic cooperation to ensure practical benefits for both countries.
Mr Hue made an official visit to Laos during May 15-17 in response to an invitation from his Lao counterpart, Dr Xaysomphone Phomvihane.
During his visit, he called on Lao President Thongloun Sisoulith, and met National Assembly president Dr Xaysomphone, Prime Minister Phankham Viphavanh and other senior leaders and representatives of Vietnamese businesses in Laos.
Mr Hue was quoted by the Vietnam Plus News as saying that it is critical to develop economic, trade and investment links to the same level as the political and diplomatic relations between Vietnam and Laos.
The value of trade between the two countries soared to US$1.37 billion last year, up 33.32 percent from 2020.
However, the top legislator of Vietnam said the value of two-way trade remained modest compared to the potential and advantages of the two countries. All sectors of the two countries need to work harder to expedite cooperation projects, he said.
Mr Hue said special relations need special mechanisms to create favorable conditions for Vietnamese enterprises to do business in Laos, but these firms also need to proactively improve their competitiveness.
The governments of Laos and Vietnam have agreed to boost two-way trade by 10 percent to 15 percent during 2021-25 by creating favourable conditions for the people of the two countries, including those living in border areas, to boost their trade exchanges.
Vietnam is ranked third among 54 countries and territories investing in Laos, with total investments of US$4.3 billion, the Lao Minister of Planning and Investment, Mr Khamjane Vongphosy, told the media recently.
As Thailand's largest trading partner, China has been a major export market for Thailand's various products, a crucial supplier of certain raw materials, components and intermediate products, and an important FDI source for Thailand.
BANGKOK, April 29 (Xinhua) -- China has strong economic resilience and sufficient policy room to deal with downward pressures, while its stable growth is of great significance for Thailand's economic recovery, said a Thai scholar.
As Thailand's largest trading partner, China has been a major export market for Thailand's various products, a crucial supplier of certain raw materials, components and intermediate products, as well as an important source of foreign direct investment for Thailand, Tang Zhimin, director of China ASEAN Studies at the Bangkok-based Panyapiwat Institute of Management, said in an interview with Xinhua.
Tang said Thailand's tourism sector, one of the country's major growth drivers that was hit hard by the pandemic, still takes time to recover, making the country more dependent on exports as the main engine of growth.
"The importance of the Chinese economy's steady operation to Thailand's economic development is self-evident," he said.
The Chinese economy got off to a steady start in the first quarter of 2022, expanding 4.8 percent from one year earlier, despite challenges from an increasingly complex international environment and the resurgence of COVID-19 cases at home.
The hard-won growth, accelerating from the previous quarter and beating the expectations of most economists and market observers, is "quite a good performance," Tang said.
The stable growth of the Chinese economy means its demand for Thai agricultural products and other commodities will increase steadily, which is important for Thailand's economic recovery, he said.
Although there are rising downward pressures on the economy, China has sufficient room to maneuver on fiscal policy to avert a slowdown, he said.
For the longer term, Tang said supported by the innovation-driven development strategy, China's industrial upgrading continued apace and led to strong growth in high-tech sectors such as the high-tech manufacturing and equipment manufacturing industries, laying a solid foundation for the country's high-quality development.
He said China's massive domestic market, resilient industrial and supply chains as well as innovative entrepreneurs are also favorable factors sustaining the country's long-term development.
Sourse : Xinhua
Indonesia and Brunei are exploring direct shipping between the two nations, which allows Indonesian products to be sold and delivered to the Sultanate cheaper and faster, said Ambassador of Indonesia to Brunei Darussalam Dr Sujatmiko has announced (May 14, 2022).
"It will facilitate the transport of products from Indonesia to Brunei and vice versa. We have tried several times to begin shipping between our two countries without going through a third country," he said on the sidelines of a Hari Raya gathering.
He also added that Brunei and Indonesia have close economic and trade ties while Indonesian products are commonly found in the Sultanate.
Meanwhile, the ambassador said Royal Brunei Airlines and Garuda Airlines have begun operations, which can give a boost to the tourism sector.
"Bruneians can now travel to cities like Bali, Batam and Jakarta," he said.
Source:
TheStar
| Borneo Bulletin/ANN